.::[ Disney Goes Classical ]::.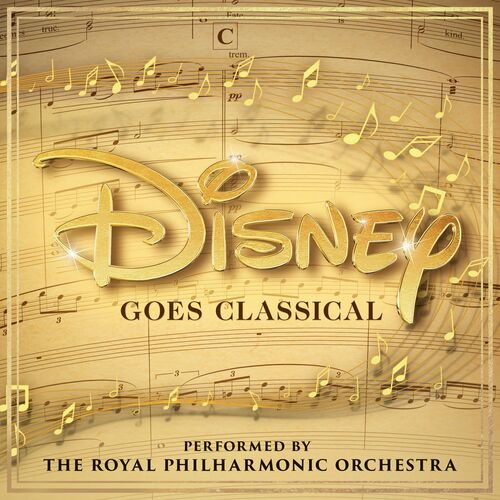 Artiste: The Royal Philharmonic Orchestra
Editeur: Decca (UMO) (Classics)
Durée: 00:50:45
Genre: Classical
Nombre de musique: 15
Date: 2020-10-02



Overture (From "Mary Poppins") 03:06

How Far I'll Go (From "Moana") 02:48

A Whole New World (From "Aladdin") 02:43

Can You Feel the Love Tonight (From "The Lion King") 04:03

Almost There (From "Princess and the Frog") 02:26

Go The Distance (From "Hercules") 04:22

Colors of the Wind (From "Pocahontas") 03:28

When She Loved Me (From "Toy Story 2") 03:01

The Bare Necessities (From "The Jungle Book") 03:41

Part Of Your World (From "The Little Mermaid") 04:12

Beauty and the Beast (From "Beauty and the Beast") 02:46

I See The Light (From "Tangled") 03:52

Let It Go (From "Frozen") 03:43

Reflection (From "Mulan") 02:34

When You Wish Upon A Star (From "Pinocchio") 04:00

Hébergeur :
Uptobox.com
Nom uploader :
CrazyMusik
Format de l'audio :
FLAC
Nombes CD/DVD :
1
Présence des Covers :
NON
Genre :
Bande Original (soundtrack) 
Découpage :
Nombre de fichiers et tailles : 
1 x 272 Mo et 0 x 0 Mo
Vous devez vous enregistrer avant de lire ce commentaire.
Total du post: 272,00 Mo
.: || Générée avec Dance Musique || :.
Publié le 16-01-2021, 15:43
Chère Invité(e)s il faux ABOSULEMENT VOUS INSCRIRE, pour voir le(s) lien(s)